Aug 13, 2020 10:06 AM Central
Amanda Rog
This is our sixth year with homeschool. My kids were in grades 7, 5, and 2 when we started. Over the years there are several things I have learned from homeschooling. It certainly isn't always easy; it takes time, effort and planning, but it can also be incredibly rewarding.
It's safe to say that my kids haven't always been thrilled with the idea of homeschool. And, even 6 years later it depends on the moment and which kid you ask. One thing is for sure, they have enjoyed having a bit more freedom with schedules and being able to help others out when the opportunity arises (even if it happens to be during the typical school hours).
Here are a few things I have learned along the way:
Math
First and foremost is how differently each one of my kids learns. When it comes to math, they are all completely different in styles and the way they process the information. It took a couple of years of trial and error to find the right fit for them all. I don't know if it's an age thing or the fact that they get to use the computer (I'm more of a book person), but thankfully last year, Khan Academy worked well for 2 of them. We had tried it in the past and only 1 of them liked it. It has really simplified things to have them doing all of their math online and in one place. There's still one who it isn't the right fit for just yet. For him we usually browse options at Mardel and see what meets his needs best.
Science
I have also learned that adding Bible into the basic subjects is totally doable. We started out with Apologia Science. All three of my kids have been able to use it, which helps a lot when it comes time to recycle the books for the next kid! It is written in an easy to understand way, yet packed full of information. They offer a lot of experiments, study guides, quizes/tests, making it easy to have everything in one place. Not to mention that adding Bible to Science brings the learning up to a whole new level.
History
These days it's pretty much unheard of to find God within the school system. I have learned that not only can you put God back into learning, but it is also such a fundamental part of who we are, why we are here, and where our country started. This is why I love Notgrass History. It covers three subjects in one. It's pretty intense, but I guarantee you my kids are learning something from it. I can't tell you the number of times we have a casual conversation and they pipe in with something they learned about the subject through Notgrass.
Be warned, there is a ton of reading. Honestly, we don't do all of the suggested literature books. We choose what fits our purpose best. Notgrass not only covers History, it also covers English and either Bible or Geography, depending on the book. When it comes to high school credits, I love having a 3-in-1 option.
If you are interested in learning more about homeschool and having a support group join my free group here. We discuss homeschool, healthy eating, crafts, and more!
*This post was originally posted October 2019 on my Lavender and Coffee Blog. I have revised it a little with updated information.
Apr 10, 2020 04:23 PM Central
Amanda Rog
Homeschool is certainly on the rise right now, though not all by choice. It can be a hard adjustment, especially if you have been thrown into it. This is my 5th year of homeschooling and I'm still making adjustments. It's certainly not a one size fits all type of thing. Every family has the challenge of figuring out what works best for them. This becomes even more challenging when one of both parents are working from home. How do you fit it all in without going absolutely crazy??
Here's a look at our daily routine. It does change from time to time (one of the benefits of homeschool!) and, yes, we still get dressed and brush our teeth *wink*.
Get up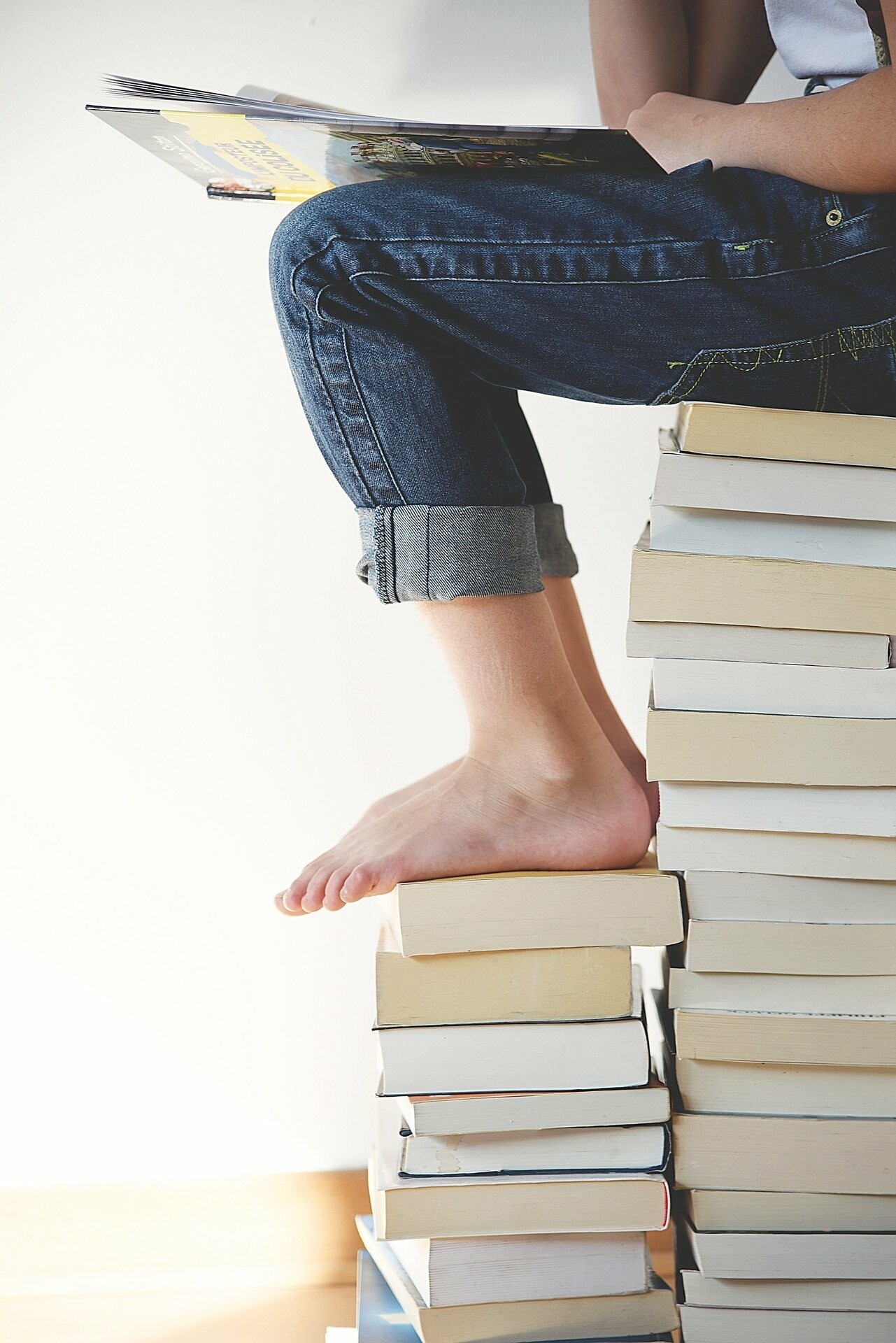 Do chores (feed pets, unload/load dishwasher, etc)
Done by 11:30 (sometimes earlier)
Quiet time : everyone in their own places for reading (usually school work), crafts, and play time (use that imagination!)
Electronics (usually playing with a friend or cousin online)
Get ready for bed (showers, pet chores, etc)
While the kids do their school work, I take care of things around the house (unless they need help). During quiet time I get caught up on "adulting" like paying bills, doing some business work, or anything that my brain needs quiet to function. I know this isn't a "one size fits all" kind of schedule, but it works well for my family. I know of many homeschool families who don't really keep to a schedule and it works for them. However, my family tends to be very schedule oriented...even if we don't all admit it. We function so much better when we know what's expected and when it's expected to be done.
So, if you find yourself suddenly having to homeschool and feel as if you are floundering...give yourself some grace! Make the adjustments that suit your family. Have a 10 min break as needed (I do this daily for my 6th grader. Sometimes he'll work for 30 min, then take a break to have some quiet fun. When his break is up, he's able to re-focus and get more work done). Also, check out my
guide for less stress
!
I'd love to hear any tips/tricks you have for homeschooling!