Nov 5, 2020 11:21 AM Central
Amanda Rog
Tis the season for all things pumpkin spice! I have been a lover of this season for a long time. I love all things pumpkin spice! However, the healthier I get the harder it is to find anything I can enjoy. So I found a recipe that I can make myself and enjoy without my body paying for it later.
First, let me tell you that I absolutely LOVE my Vitality oils. They are approved for ingestion and a little goes a long way, making them a perfect match for all of your culinary needs. If you don't have your kitchen stocked with Vitality Oils yet, let me know and I'll be happy help you out!
Now for the best part of this post, Pumpkin Spice Creamer! This is the perfect coffee creamer to kick off the fall season. It's made with vitality essential oils to give your body extra immune support. Not to mention that they make it taste amazing!
If you need the perfect mug to compliment your pumpkin spice coffee? Check out our custom made mugs at Lavender & Coffee. We welcome new design ideas, so feel free to browse our mugs and contact us with any new suggestions. We also have a
Winter Spice Mug gift set
available that has a sample to use for some good pumpkin spiced coffee!
Spiced Pumpkin Creamer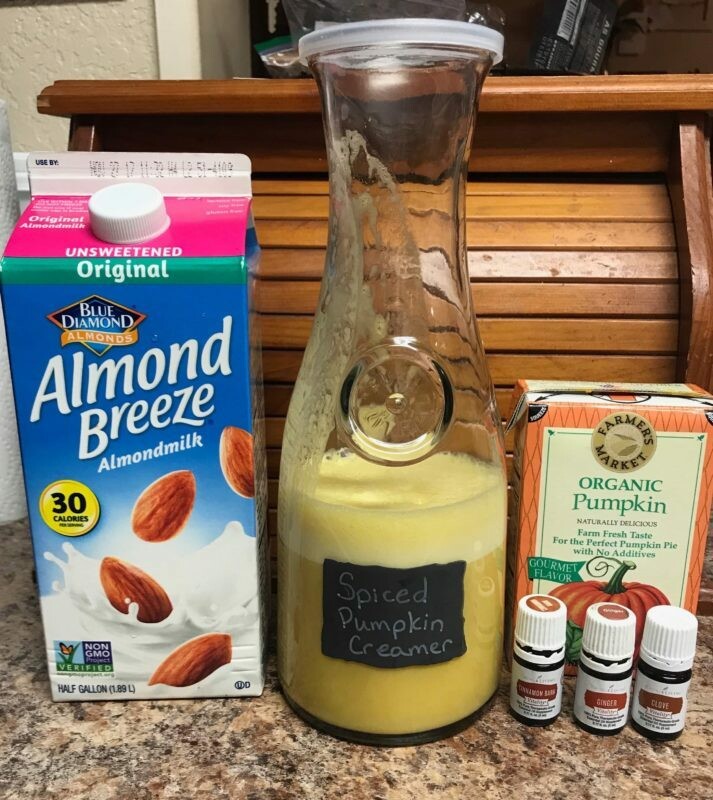 Ingredients
Instructions
Add all ingredients to a blender, blend until smooth. Store in airtight container. Keep refrigerated. Shake well before using.
This post contains affiliate links, which means I will earn a small commission on purchases made through these links. I assure you that I only recommend products and companies that I trust and would purchase from personally. Thanks for reading! Our full disclosure policy isn't too exciting but you can find it here.
Oct 23, 2020 02:46 PM Central
Amanda Rog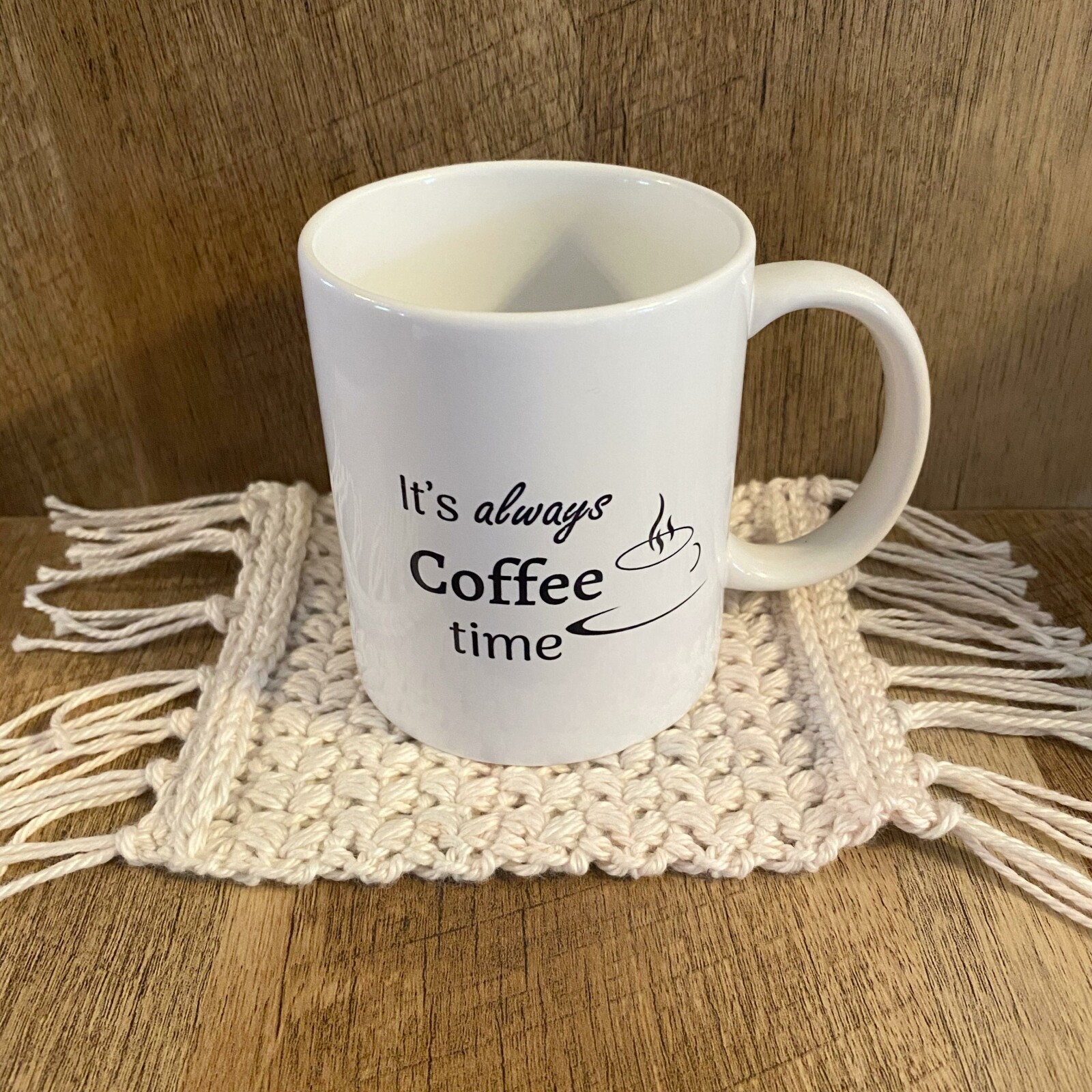 Fall is one of my favorite times of the year. I love the falling leaves and their vibrant colors. I also like the idea of being nice and cozy in a warm blanket, cuddled up with a good book or doing come crochet while enjoying a hot cup of coffee. I finally found a way to bring my love of fall all together in one place. What's better than a custom designed coffee mug with a cozy looking mug rug to go with it?
My family and I recently started designing and printing mugs. My husband and daughter are both amazing artists. Couple that with our love of mugs and voila! You have a mug printing business that brings it all together. You can see our designs
here
. If you don't see what you are after, feel free to send us a message. We are always up for new ideas!
With Christmas just around the corner, I wanted to create mug packages for gift sets. I came across these adorable mug rugs from Annie's Craft Store and just had to give them a try! These
Rustic Mug Rugs
make the perfect addition to any mug gift set. Don't you agree?
I decided to make a sample of each of the 6 patterns. I sized them down by using a smaller hook size and a weight 3 cotton yarn because I wanted a smaller size to go with my package. The finished size of these is roughly 4 1/2 inches wide and 5 1/2 inches long, excluding the fringe. I also cut the fringe about 1 inch shorter to compensate for the smaller size of the rug.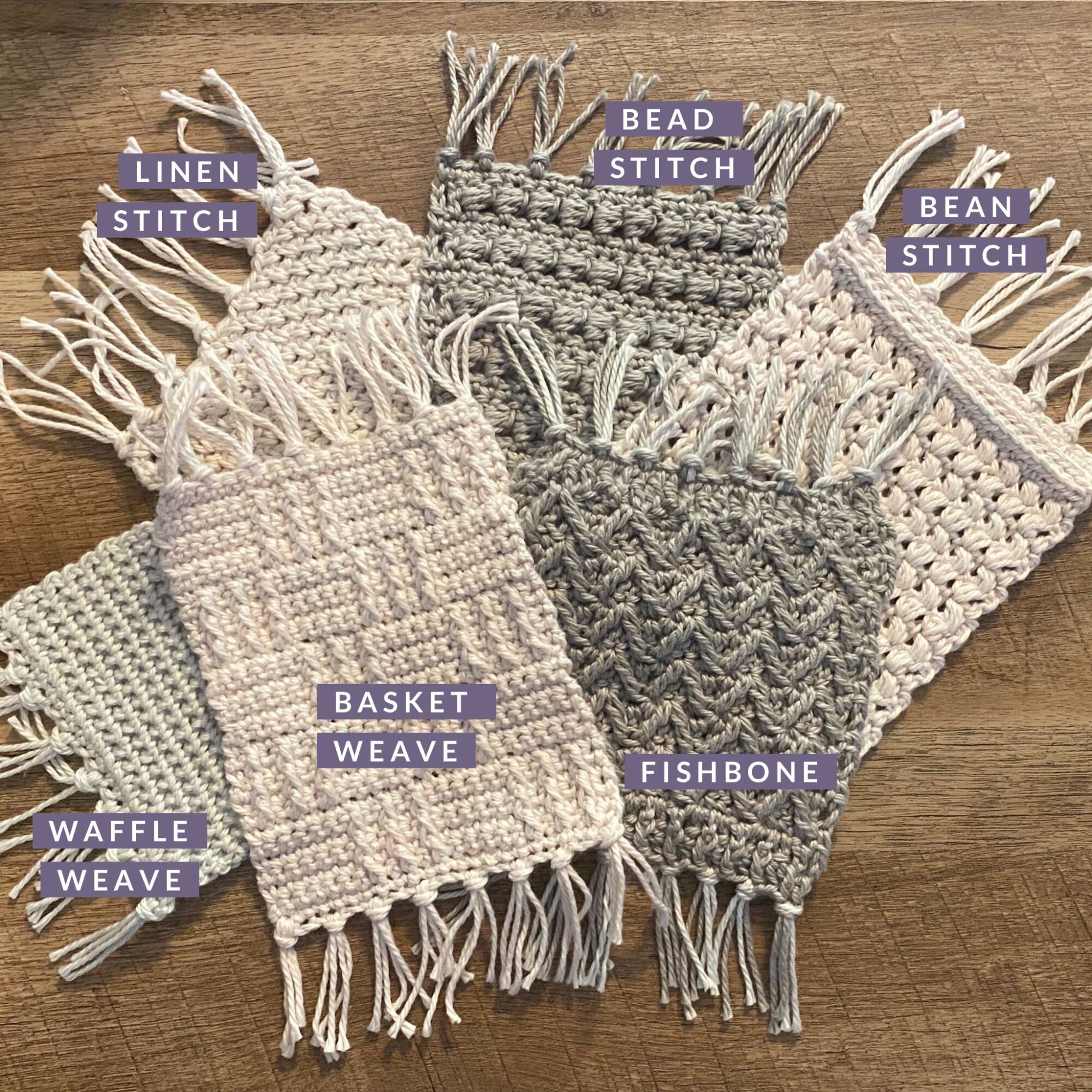 They are super soft, very flexible, and have such a nice texture. I love all of the variety! If you are looking for a unique gift for a loved one this holiday season or enjoy a little treat for yourself, please visit our
online shop
and choose your package.
Be sure you stop by my
YouTube channel
to get a closer look at our Winter Spice Mug Set!
Aug 20, 2020 08:44 AM Central
Amanda Rog
I enjoy drinking coffee. Ok, I LOVE drinking coffee! However, I'm a bit of a coffee snob. I'm very picky about the coffee I drink. Years ago I noticed that my stomach had a sensitivity to coffee. I then tried a more expensive brand, which made a difference. But over time, even that seemed to upset my stomach. What's a coffee-lovin girl to do when she can no longer enjoy drinking coffee?
As the years went on my family became more and more health conscious. That's when I decided to try organic coffee beans. You better believe it made a difference! Isn't that odd? Just a simple switch to organic and I can drink coffee again. Well, turns out conventional coffee is among the most heavily chemically treated foods in the world. Yep, no wonder my body couldn't handle it! You can read more about this here.
One of my favorite brands is Equal Exchange (this link will give you FREE shipping!). Not only are they organic, they also take great measures in how the grow and process their coffee. They process through non-chemical means to eliminate any threat of mold getting into the coffee. Believe it or not, this is actually a big deal and something to be on the look-out for.
My favorite is the Ethiopian blend. It has such a rich yet smooth flavor. There is NO added flavoring. Hooray for a natural flavor! If you prefer more of a light or dark roast they have plenty to offer! They also have chocolates, teas, and a few other items to choose from. Mmmm...chocolate and coffee, two of my favorite things!
One last thing...because a post about coffee wouldn't be complete without sharing some of my coffee favorites, you can find them here
. Enjoy!
I'd love to hear what your favorite coffee is, brand, blend, roast. What makes your cup of coffee exceptional?