Oct 23, 2020 02:46 PM Central
Amanda Rog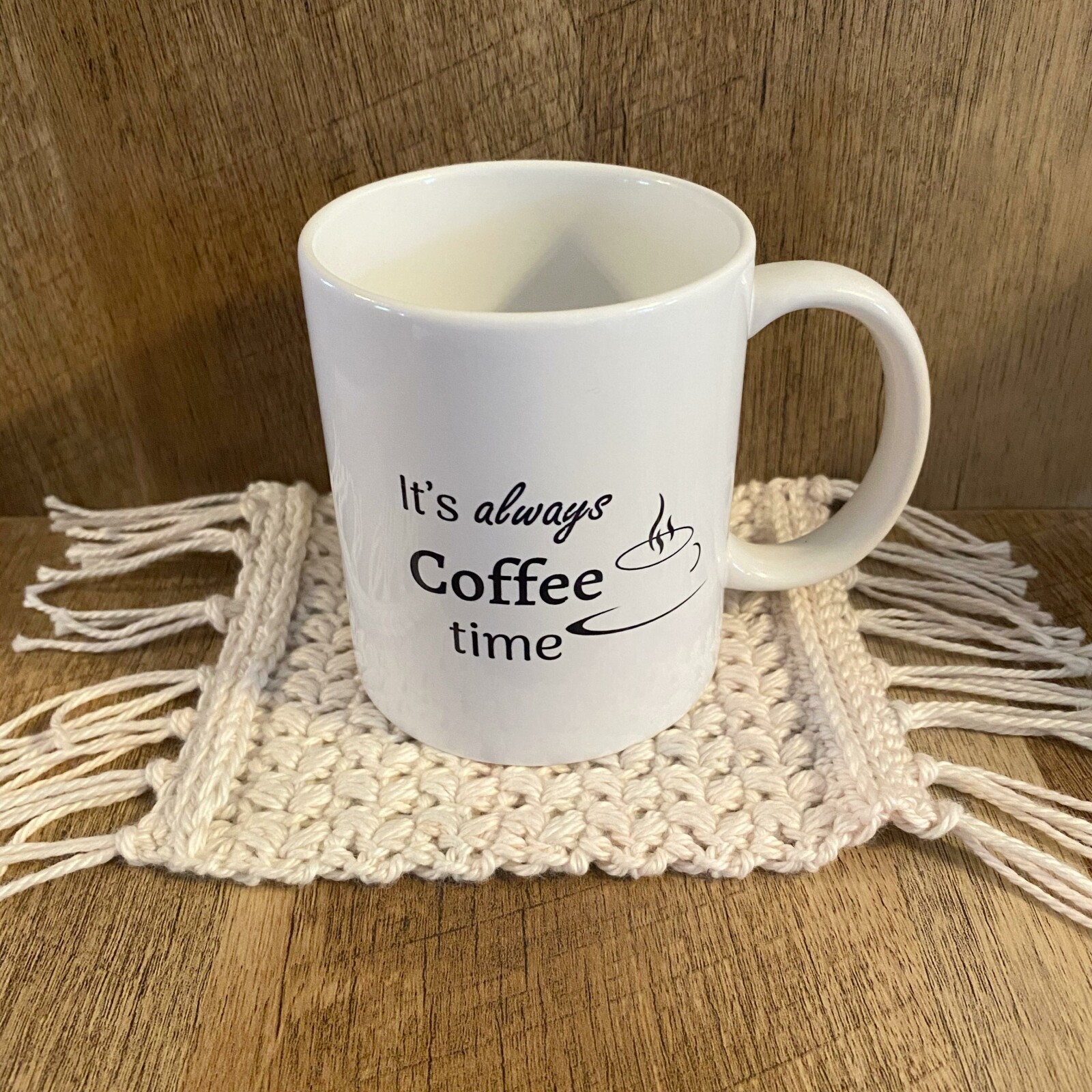 Fall is one of my favorite times of the year. I love the falling leaves and their vibrant colors. I also like the idea of being nice and cozy in a warm blanket, cuddled up with a good book or doing come crochet while enjoying a hot cup of coffee. I finally found a way to bring my love of fall all together in one place. What's better than a custom designed coffee mug with a cozy looking mug rug to go with it?
My family and I recently started designing and printing mugs. My husband and daughter are both amazing artists. Couple that with our love of mugs and voila! You have a mug printing business that brings it all together. You can see our designs
here
. If you don't see what you are after, feel free to send us a message. We are always up for new ideas!
With Christmas just around the corner, I wanted to create mug packages for gift sets. I came across these adorable mug rugs from Annie's Craft Store and just had to give them a try! These
Rustic Mug Rugs
make the perfect addition to any mug gift set. Don't you agree?
I decided to make a sample of each of the 6 patterns. I sized them down by using a smaller hook size and a weight 3 cotton yarn because I wanted a smaller size to go with my package. The finished size of these is roughly 4 1/2 inches wide and 5 1/2 inches long, excluding the fringe. I also cut the fringe about 1 inch shorter to compensate for the smaller size of the rug.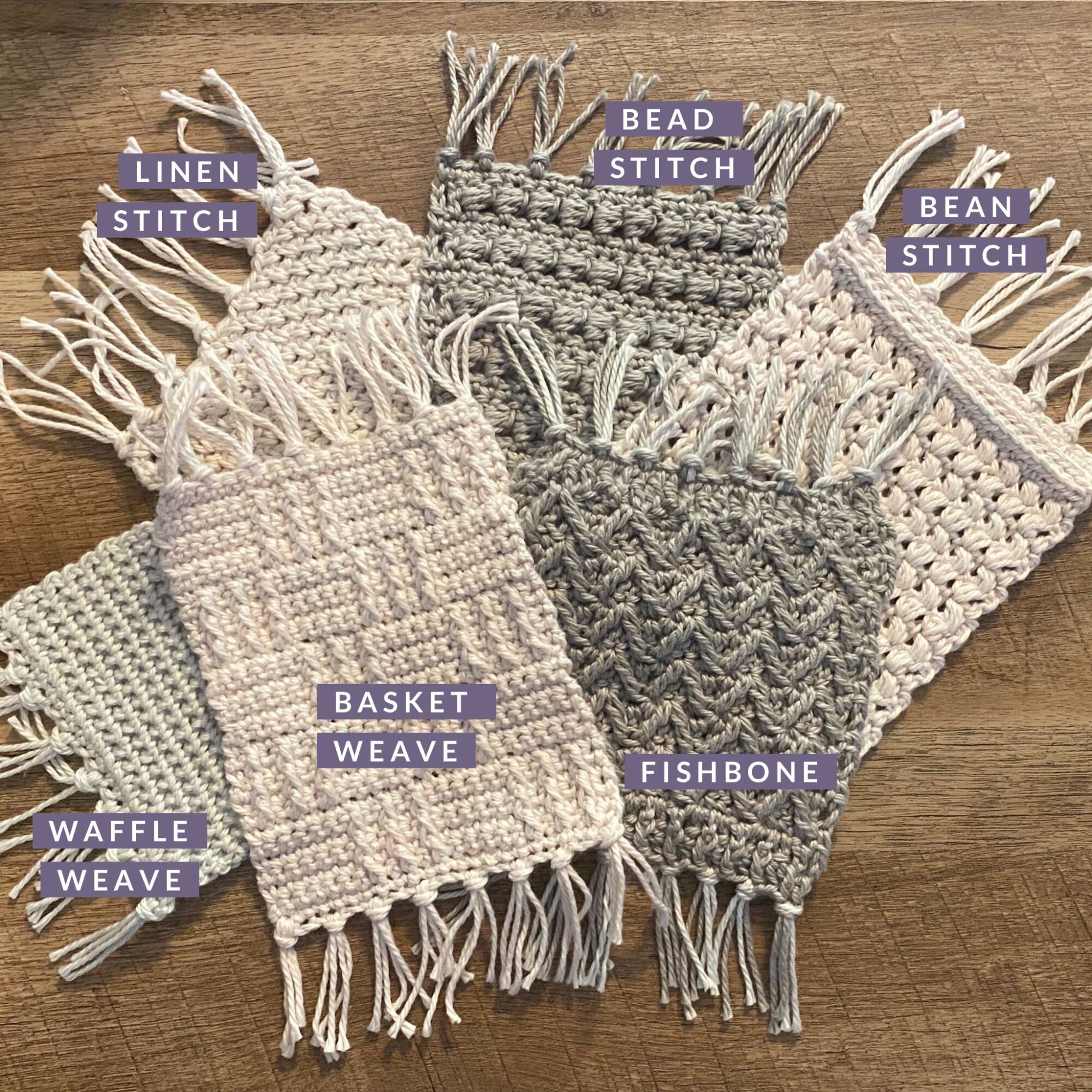 They are super soft, very flexible, and have such a nice texture. I love all of the variety! If you are looking for a unique gift for a loved one this holiday season or enjoy a little treat for yourself, please visit our
online shop
and choose your package.
Be sure you stop by my
YouTube channel
to get a closer look at our Winter Spice Mug Set!