Apr 2, 2020 09:03 AM Central
Amanda Rog
Did you know it's super easy to make a powerful foaming hand soap with just 3 ingredients?? What's even better is that you can make it have any scent you want! I, of course, use the Young Living Thieves blend in mine. I may switch it up a bit from time to time, but it's hard to beat Thieves!! This blend has Clove, Lemon, Cinnamon, Eucalyptus Radiata, and Rosemary, giving it a rich, spicy aroma. Add it to some liquid Castile Soap and boom, a powerful cleaning combo!
Thieves Foaming Hand Soap - DIY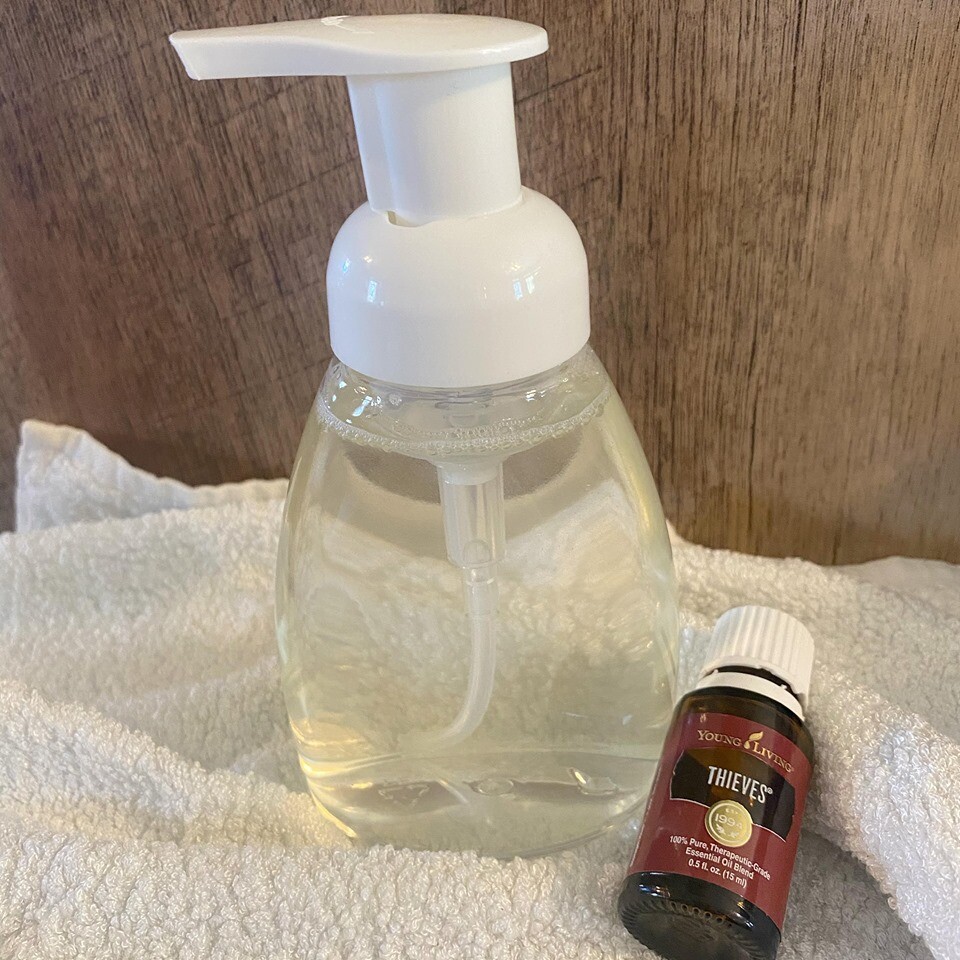 Ingredients
2 TBS Pure Castile Soap

8 oz Distilled Water

5 drops Thieves essential oil
Instructions
Combine into an 8 oz foaming soap bottle and gently shake.
Check out the video version
here.
My family loves this soap! It doesn't dry out our hands (even though we are all being sure we properly wash them!), it smells wonderful, and it's an amazing combo for all sorts of goodness.
Need some Thieves essential oil? You can find it
here
.
If you make this soap, please be sure to share with us your favorite essential oil combos to use.
Interested in more ways to stay healthy? Check out my
FREE guide
on ways adopting a more natural lifestyle can change your life. Bonus: Immune Boosting Rollerball Recipe!