Apr 22, 2021 09:35 AM Central
Amanda Rog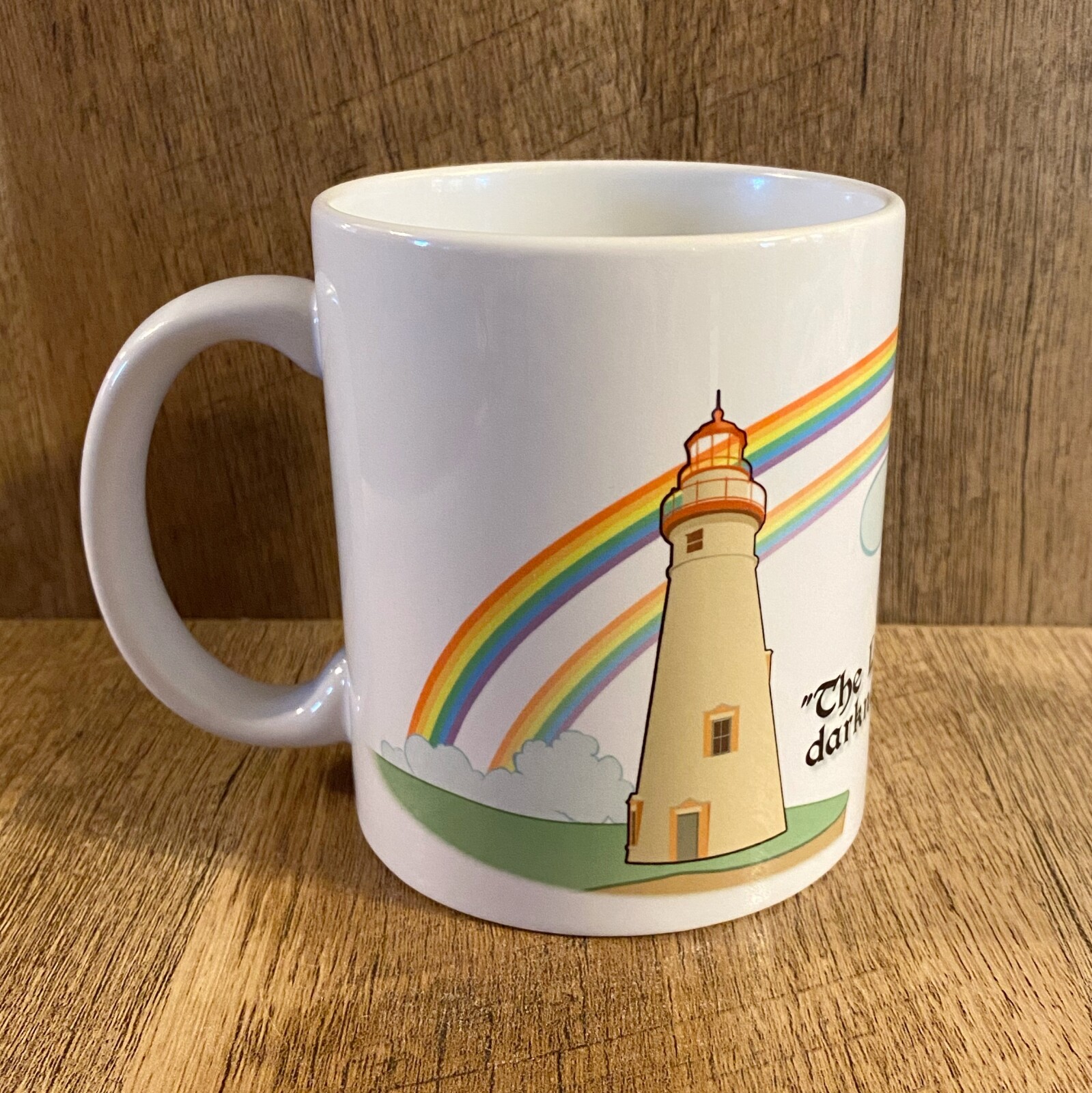 At Lavender & Coffee, we love making custom mugs! Not only does it give us new items to present to our customers, it also gives us a glimpse into what matters to others. Custom mugs have a very personal meaning to the one who has them created. And knowing that we have a part in turning that special meaning into a visual is pretty amazing.
Here's the story behind our
rainbow lighthouse mug
. The two rainbows represent the two miscarriages she had. The lighthouse represents a magnet she bought after her first miscarriage, after she found out she was pregnant again. She had the ultrasound to see the heartbeat and found the magnet in a gift shop. It had Psalm 18:28 on it. She bought it as a reminder that God turns darkness into light. She was excited and glorifying God's name that she was expecting again.
Soon after, while at work (working in the ICU), she was about 8 weeks pregnant and felt a lot of cramping. She was checked out in the ER and was sent home by the other nurses. She was in disbelief that this was happening again. As she was home that night, she felt the miscarriage happening and felt as if God was asking her "do you trust me?" While in the shower, suffering the miscarriage, she was crying out to God and making the decision to surrender and trust God. She chose to trust that HE knew best and that he loved her and those babies.
This mug, with the scripture, lighthouse, and double rainbow, represents God's faithfulness. He turns our struggles, our darkness, into light. Today she has 2 healthy boys and knows that God has provided. Every time she sees this mug, it is a great reminder that God cares for us.
Do you have a story you would like to tell through a beautiful mug?
Contact us here
for custom mug requests.
*we reserve the right to accept or deny any design request