Mar 4, 2021 11:18 AM Central
Amanda Rog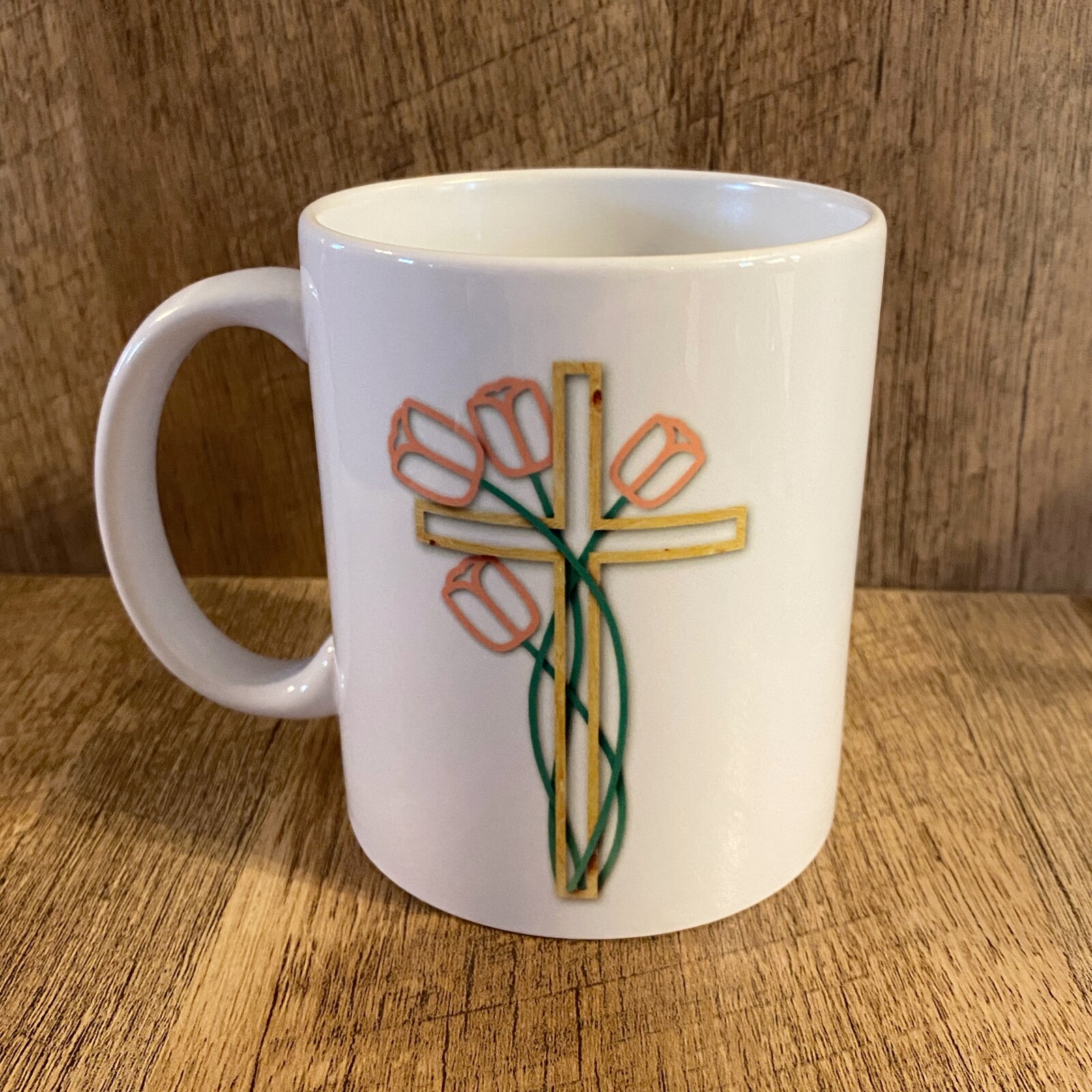 One thing I love about Lavender & Coffee is that we are able to create things for our valued customers by giving them a product that tells a story.
The story behind our Galatians 2:20 mug has such a powerful meaning.
From our customer:
This cup is a memory and a testimony for the generations to which it will witness to God's steadfast love, redemptive power, grace and mercy! It's also an open door to conversation when someone comes to my house and I let them drink from that cup...it becomes a door to share the Gospel that saved my soul! It's also a reminder to me when I drink from it of God's grace and love to know and how I have been crucified with Christ (which on those extra hard mom days when I'm spent, I learn to say no to myself, die to myself, and say yes to the Lord and love not from myself but from His Power in me.) It's a sweet reminder that I do not live for me, but for Him and by Him.
She went through a time in her life when she was searching for the truth. She began to ask herself "
why Christ? Why Christianity?" She then began to ask"why are there so many churches?" She started seeking Truth based on the Bible alone, bouncing in and out of congregations looking for people who were practicing what she read in the Bible (looking firstly at whether they added anything as their authority like certain man made creeds and such or if they only lived by God's Word. Then looked next to be sure the doctrine of salvation was biblical—because if this foundation is not there, nothing else will matter).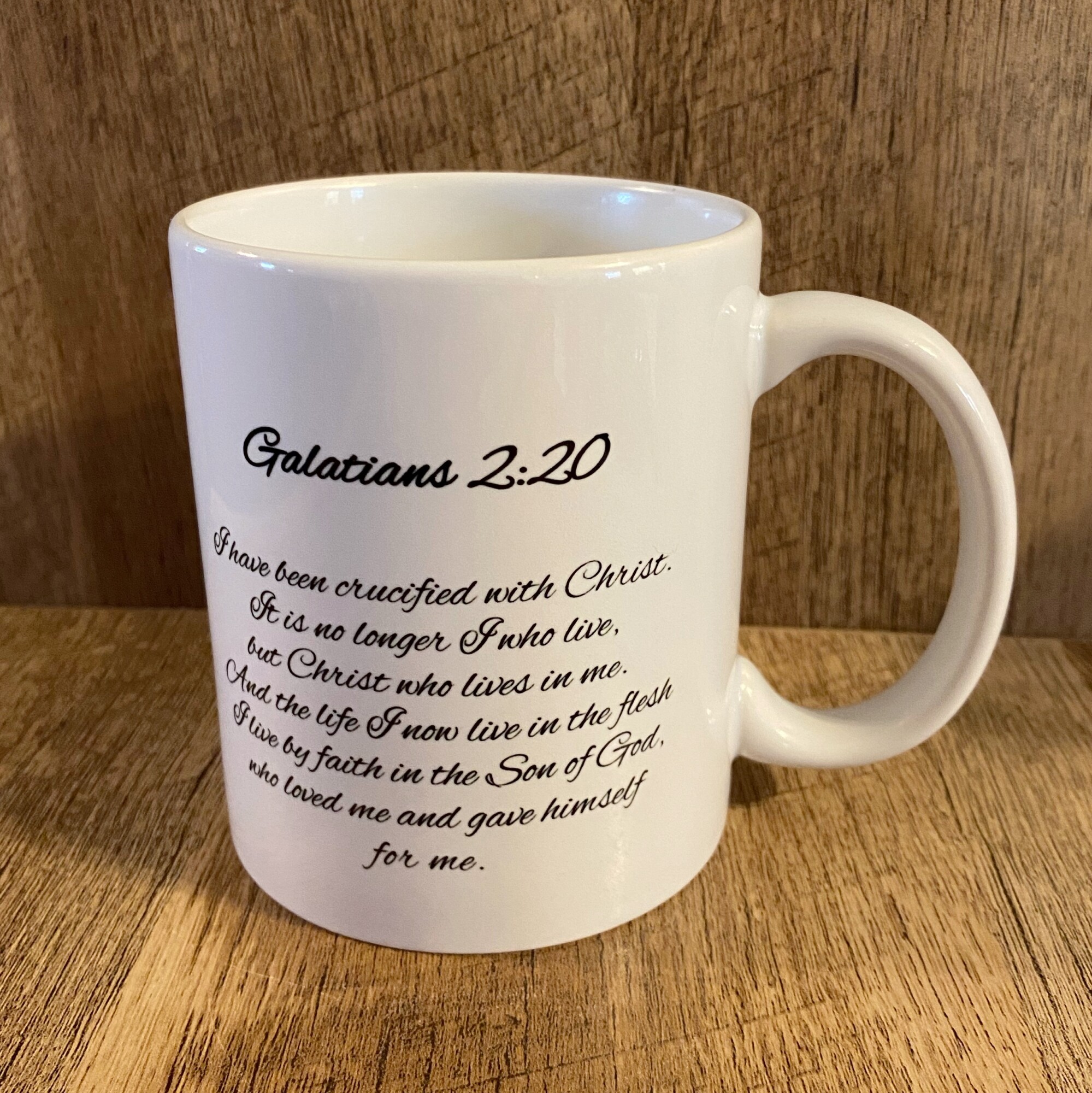 Her eyes were opened and she made her way to the watery grave, raised in the newness of Christ!
Wow! What a powerful testimony! We were so happy to help her vision for this verse become a reality on the mug that was designed with this story in mind. Now, every time this mug is used, the wonderful news of redemption is shared!
If you would like to study more about what it means to enter the watery grave, how to make your election sure and what it truly means to give your life over to Christ, please feel free to contact us!
You can purchase your Galatians 2:20 mug
here
!