Aug 6, 2020 10:12 AM Central
Amanda Rog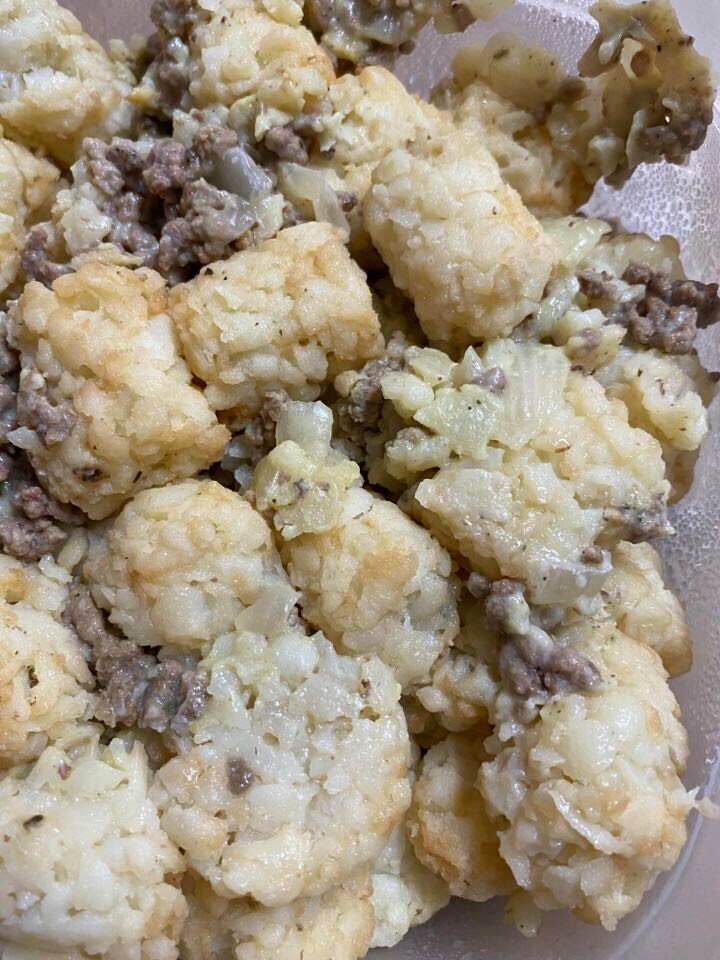 On Friday mornings I make meals for shut-ins, elderly, or those recovering from a medical procedure. I have a list of meals I choose from. Most of them are meals my family used to enjoy. However, our diets have changed so much that I end up making a totally different version of the meal for my family. It's amazing the differences I now see in foods. Food that I once considered home-made from scratch, I now laugh at because I know the difference. Here's an example:
The first picture is using canned soup mix. The second picture shows the same recipe, but made with a homemade soup mix, totally from scratch using dried herbs, seasonings, and almond milk.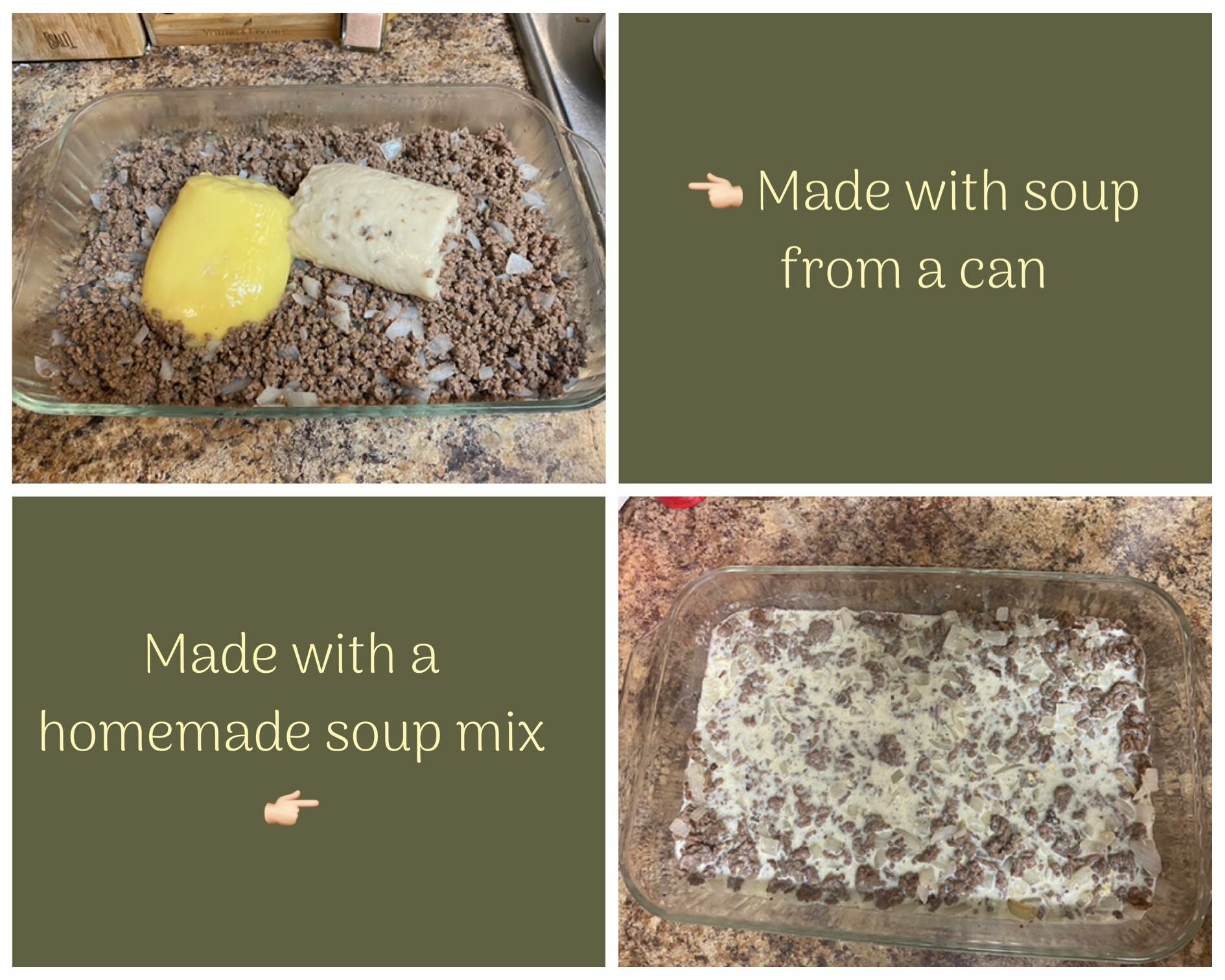 Now for the good part! Below, I will share with you the recipe I make for my family. Enjoy!
Tater Tot Casserole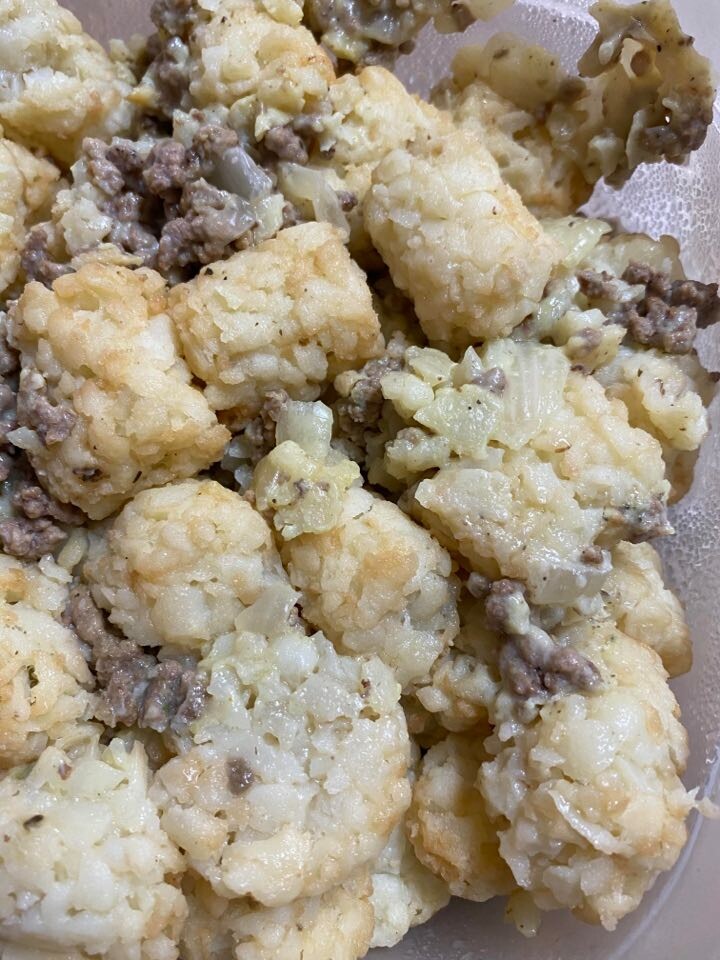 Ingredients
1 lb ground hamburger meat
1/2 medium onion, chopped
1/3 cup DIY soup mix (see notes below)
1/4 cup almond milk (or water)
32 oz frozen tater tots
salt & pepper to taste
Instructions
Preheat oven to 375 degrees.
Brown ground beef, season with salt and pepper.
Add chopped onion, cook until tender.
Meanwhile, mix soup mix with almond milk and set aside.
In a 9x13 casserole dish, combine ground beef mixture and soup mix.
Top mixture with tater tots.
Bake, uncovered, for 30-40 minutes, until bubbly and tater tots are golden brown.
Note: If you are not dairy free, you can add cheese to the top and return to the oven to melt it.