Mar 11, 2021 04:34 PM Central
Amanda Rog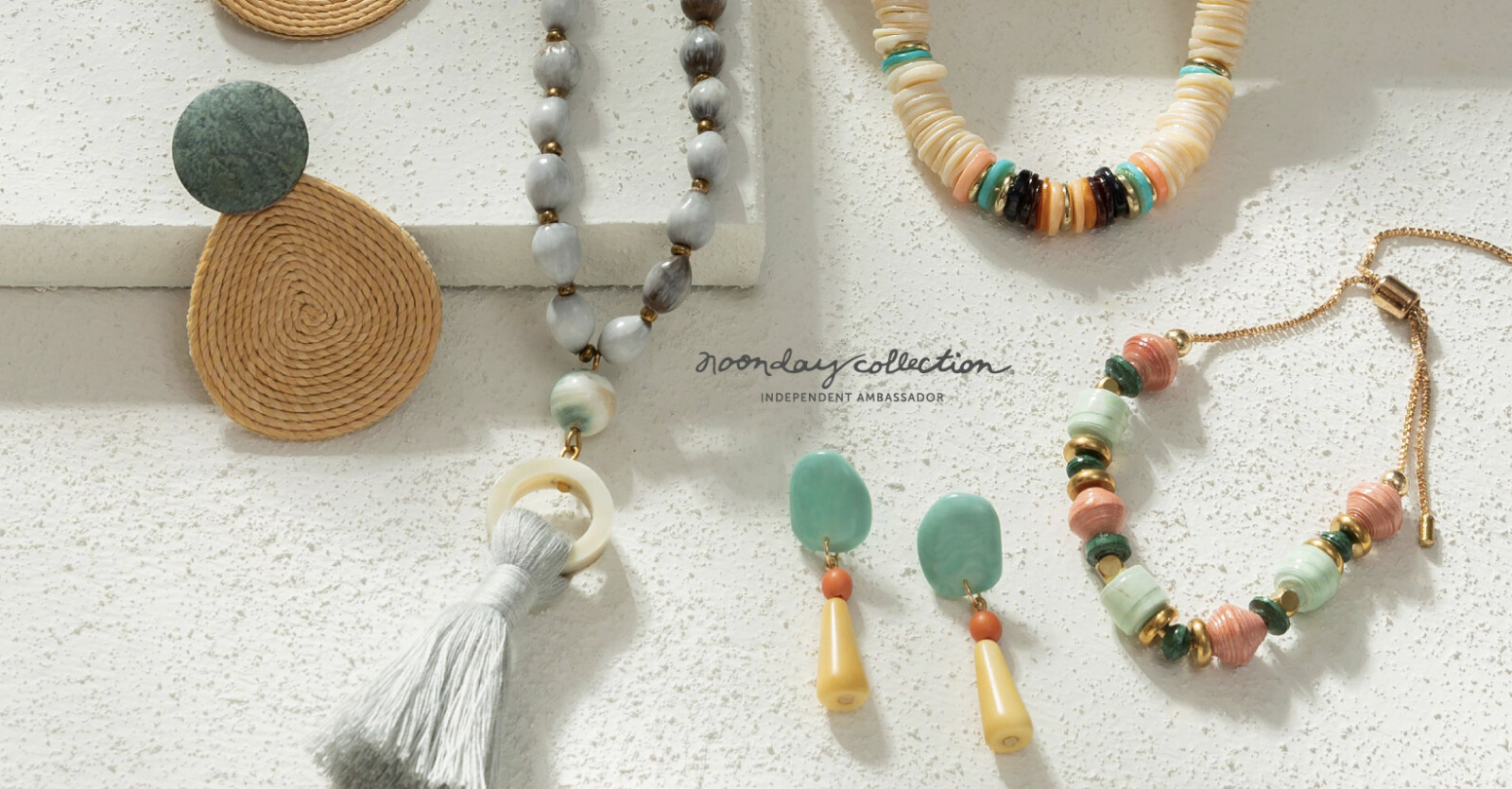 A couple of weeks ago I was invited to an online Trunk Show. I really didn't know what it was all about, except that they had some beautiful jewelry! As I saw the posts show up in my newsfeed I quickly realized that there was way more to this than just jewelry. In fact, it was jewelry with a mission behind it!
So, here's a little bit about this amazing company:
Noonday is a fair trade fashion brand, creating jobs for people around the globe. Just this past season you could find Noonday pieces featured in InStyle, WhoWhatWear, Oprah's favorite things and more! Along with having a beautiful collection, we believe in the power and dignity of creating job opportunities for people in vulnerable places. Our pieces are all fair trade and crafted by hand from Artisans from around the world! Each piece is unique and has a beautiful story behind it.
I quickly decided that this was a mission I can fully support. Instead of simply making a purchase (one of the ways to help make an impact) I chose to become an ambassador so that I can help spread the word and make an even bigger impact. If you would like more information, please visit
this site
.
As I briefly mentioned above, there are a few ways you can help in this mission.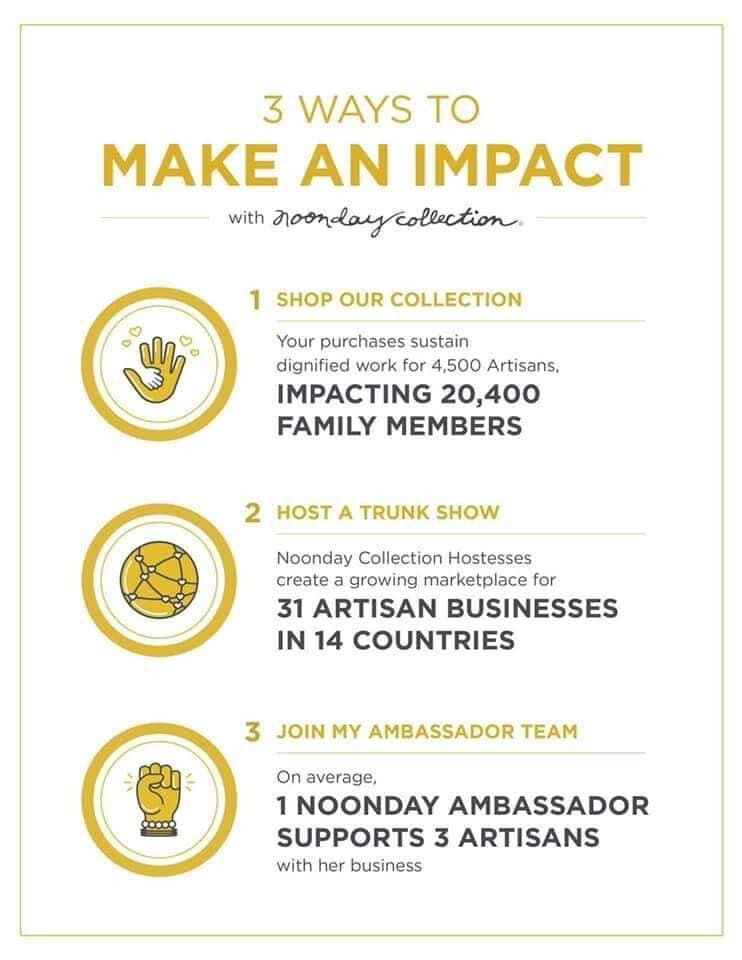 Shopping
our collection is a great way to help support not only the artisans who make it, but their families too!
By
hosting
a trunk show you can earn rewards and help create a growing market place for the artisans to sell their pieces.
Or join as an
ambassador
and make an even bigger impact! Did you know that, on average, one noonday ambassador helps support three artisans?? That's a pretty big impact!
By supporting this mission, you aren't only impacting the lives of so many around the world, you are also helping to support my family as we strive to help others in need and share this mission with others.
If you would like more information, please join my
VIP group
where I will share new products, education, and more!