Jun 24, 2021 09:54 AM Central
Amanda Rog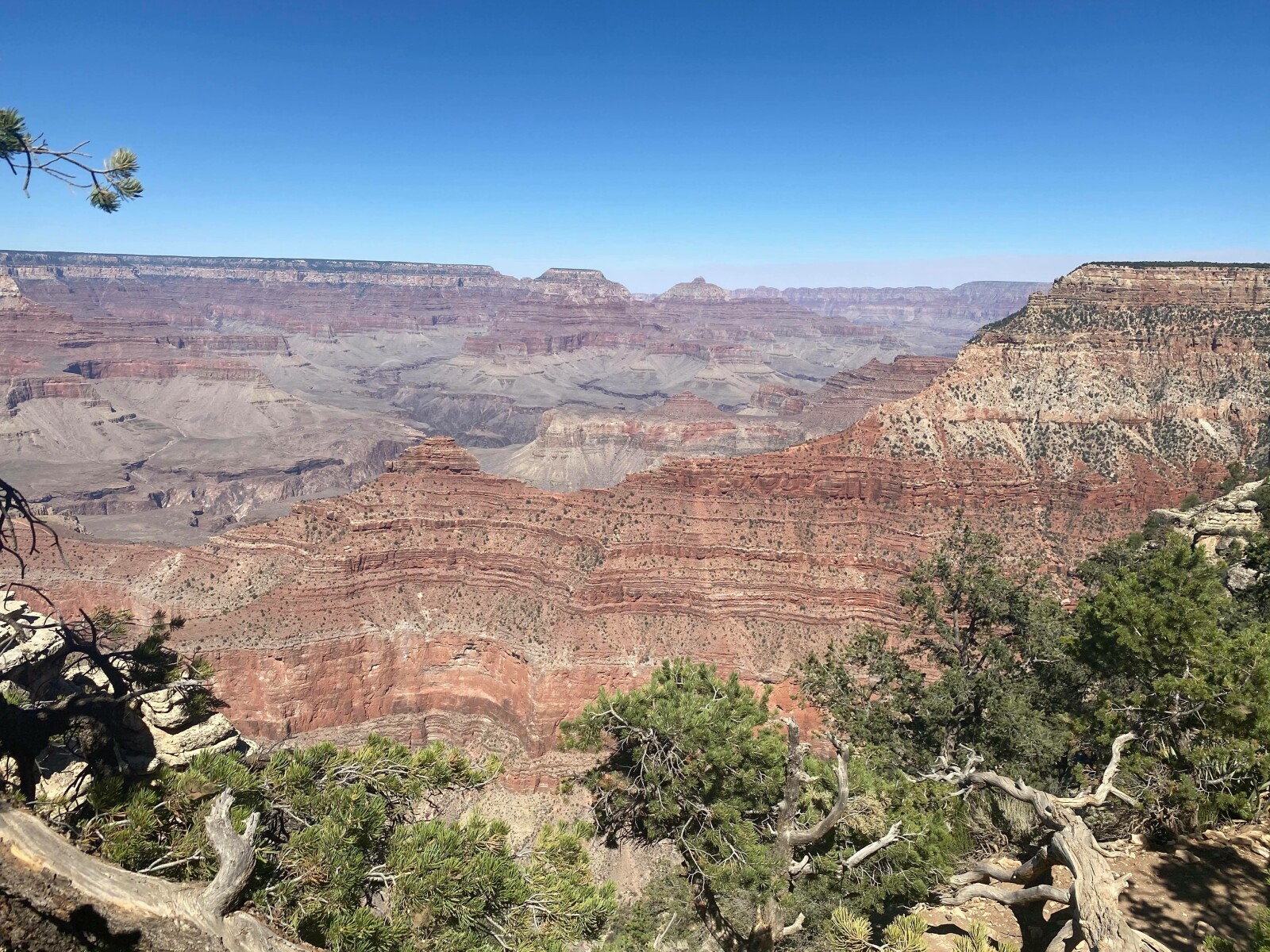 My family and I, along with 2 of my nephews, went on a mission trip to New Mexico. We were able to do some volunteer work helping out a children's home, followed by a VBS in the evenings. The kids had a lot of fun working with the home, being servants (ripping out old carpet!) and getting to know the kids there.
At the end of the week we had some time to do some exploring. We put in a 16 hour day, a 4 hour drive from our hotel and several site-seeing and shopping spots in between. It was well worth it! Why? Because we were able to experience the Grand Canyon. My kids and I had never been before. To say that it was amazing is an understatement. You've probably heard it said before that pictures just don't do it justice. I agree. We tried to capture it's beauty, but when I look back on the pictures it just doesn't quite compare.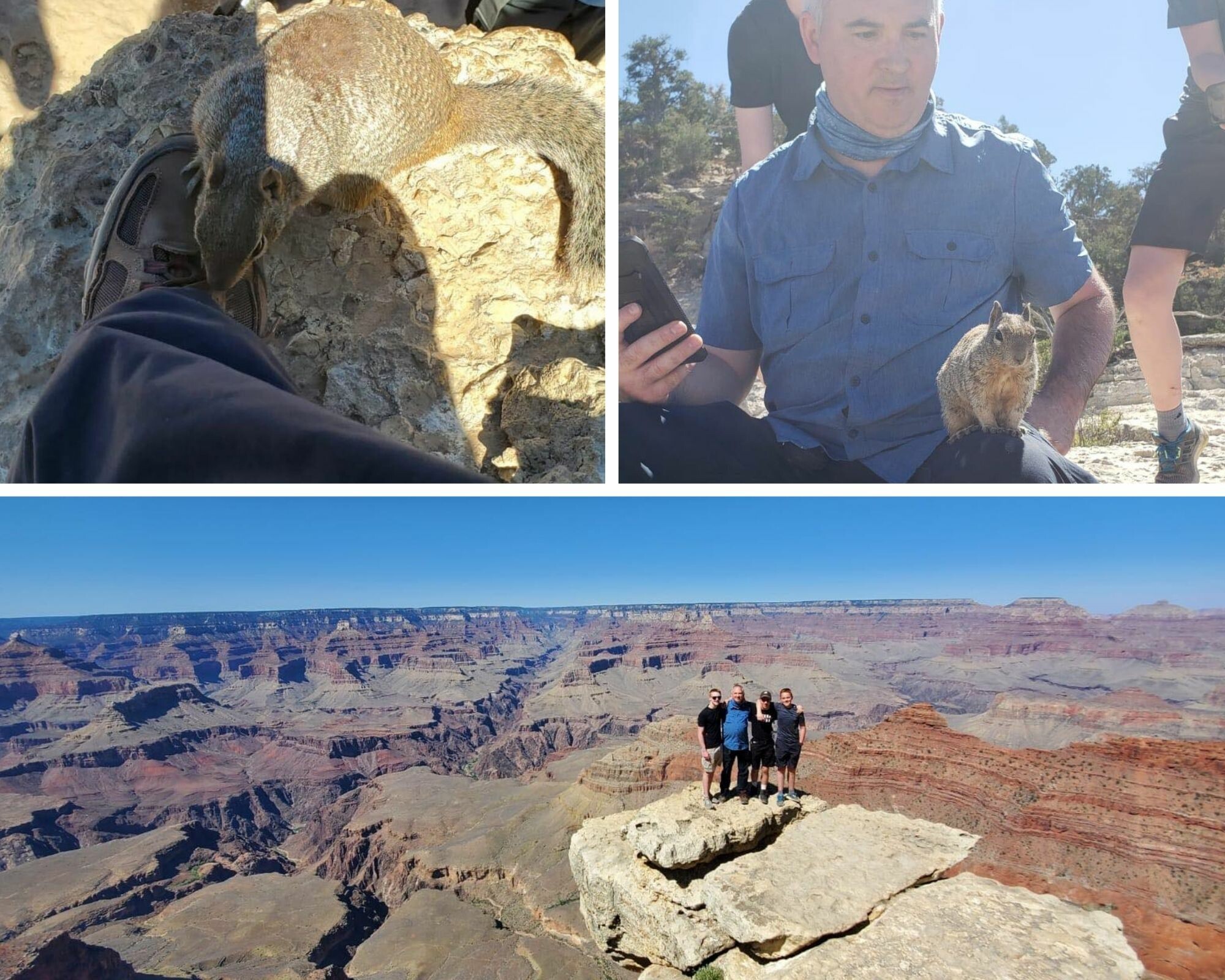 Some of the kids (and men) were a little more adventurous and went out on some ledges. The views they captured were awe inspiring.
My hubby even met a friendly squirrel! He sat on his lap, allowed them to pet him, and begged for food. I know, not the way wild animals should be, but it was still a neat adventure for him and the boys who were with him.
On the way back that evening, we stopped at the painted desert. Talk about some amazing views! Not only did it have the variations of the colors of rock, it also had a beautiful lake and stream at the bottom. One area had benches where you could sit and look over it. What I wouldn't give to have that spot for my home office!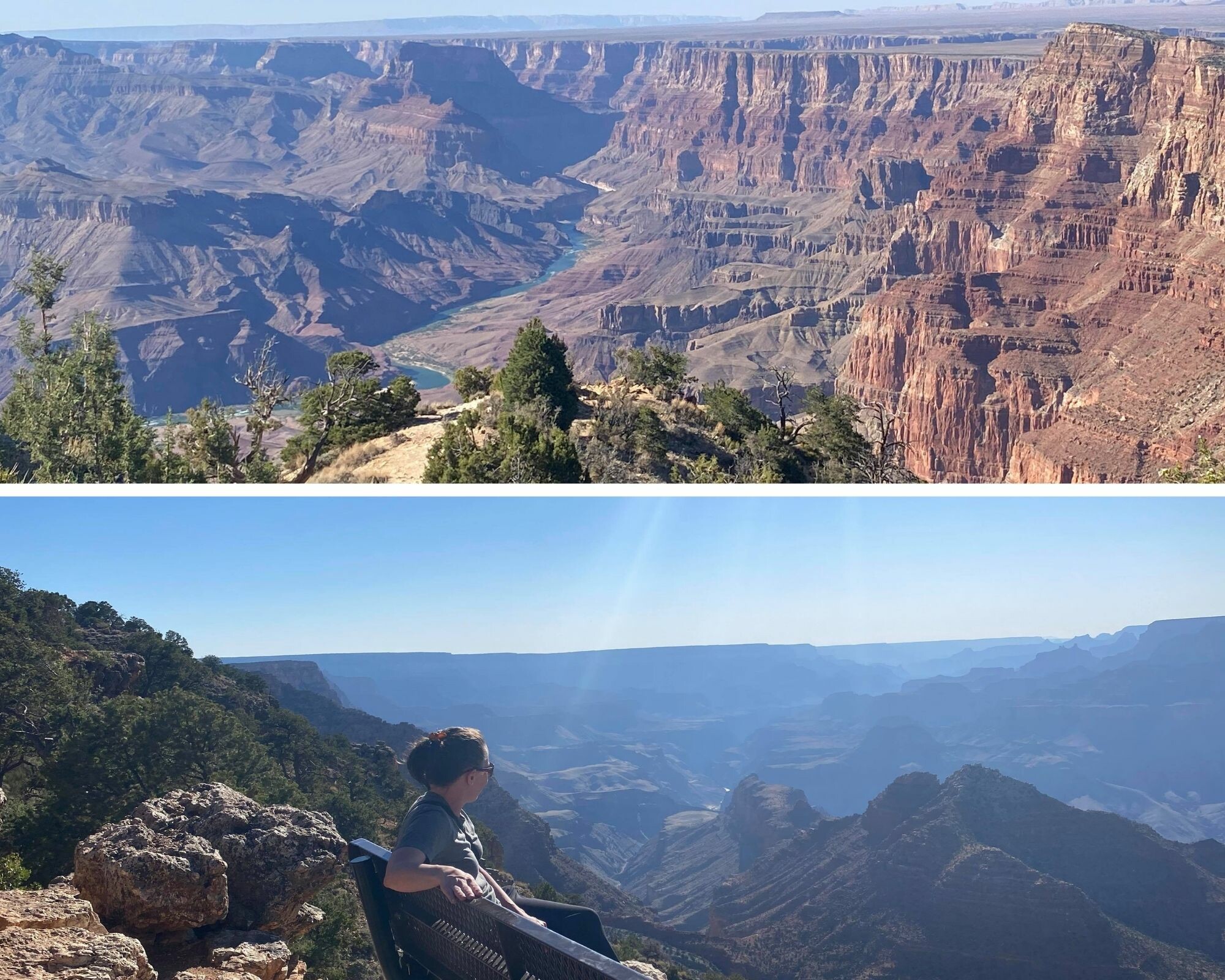 Psalm 95: 1-5
Oh come, let us sing to the Lord;
let us make a joyful noise to the rock of our salvation!
Let us come into his presence with thanksgiving;
let us make a joyful noise to him with songs of praise!
For the Lord is a great God,
and a great King above all gods.
In his hand are the depths of the earth;
the heights of the mountains are his also.
The sea is his, for he made it,
and his hands formed the dry land.
If you are a mom who finds herself struggling to find peace and balance around the home, I'd love to help! If you would like to know about some of the things I'm implementing in my life to help me chose happiness, please send me a message!
I'd also like to invite you to my free group where we encourage each other in the day-to-day. You can find it
here
.
Jan 7, 2021 01:46 PM Central
Amanda Rog
Wow, last year was a doozy, to say the least! Most of us were anxiously awaiting the new year. We went through the turmoil of sickness, electing (or trying to) a president, loss of jobs and loved ones...the list goes on.
As I'm writing this post, we are still very much so in a state of turmoil. I'm not up for debates on who is right or who is wrong. In the end, God is in control and He will see us through.
So, for those of you who need a little peace I thought I'd share a few scriptures to meditate on during these trying times.
2 Chronicles 20:15
And he said, "Listen, all Judah and inhabitants of Jerusalem and King Jehoshaphat:
Thus says the
Lord
to you, 'Do not be afraid and do not be dismayed at this great horde,
for the battle is not yours but God's.
Psalm 28:7
The
Lord
is my strength and my shield;
in him my heart trusts, and I am helped;
my heart exults,
and with my song I give thanks to him.
Isaiah 61:3
to grant to those who mourn in Zion—
to give them a beautiful headdress instead of ashes,
the oil of gladness instead of mourning,
the garment of praise instead of a faint spirit;
that they may be called oaks of righteousness,
the planting of the
Lord
, that he may be glorified.
Isaiah 41:10
fear not, for I am with you;
be not dismayed, for I am your God;
I will strengthen you, I will help you,
I will uphold you with my righteous right hand.
Jeremiah 29:11
For I know the plans I have for you, declares the
Lord
,
plans for welfare and not for evil, to give you a future and a hope.
Matthew 6:25-27
"Therefore I tell you, do not be anxious about your life, what you will eat or what you will drink, nor about your body, what you will put on. Is not life more than food, and the body more than clothing? Look at the birds of the air: they neither sow nor reap nor gather into barns, and yet your heavenly Father feeds them. Are you not of more value than they? And which of you by being anxious can add a single hour to his span of life?
Matthew 11: 28-30
Come to me, all who labor and are heavy laden, and I will give you rest. Take my yoke upon you, and learn from me, for I am gentle and lowly in heart, and you will find rest for your souls. For my yoke is easy, and my burden is light."
John 16:22
So also you have sorrow now, but I will see you again, and your hearts will rejoice, and no one will take your joy from you.
John 16:33
I have said these things to you, that in me you may have peace. In the world you will have tribulation. But take heart; I have overcome the world."
Romans 8:28
And we know that for those who love God all things work together for good, for those who are called according to his purpose.
Do you have a favorite scripture that you find peace in? Please share it with me! I know there are several more out there. This is just a quick compilation of ones that I have recently come across.